What will I do without you???
I look forward to every Tuesday night episode
and now I am going to be back watching the 
Real Housewives of Disaster...
SO SAD!
Jeffrey and Ross....
I am going to miss these faces...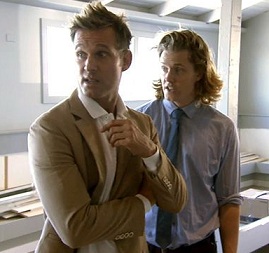 and  
This is pure comedy...
Kathy You Are My Idol
!
Martyn you are delicious...
The way he is constantly saying 
"Luxurious" and "Opulent"
I may need him to come read me a quick 
"decorating" bedtime story to give me inspiration 
(we both have Wheaten Terriers- he has great taste!)
Nathan- it will all work out...